Refuse To Conform Clothing
We have recently completed a big clothing order for Refuse To Conform Clothing, a unisex clothing company based in Lincolnshire.
The message of the clothing brand is to empower people to feel comfortable being their true selves. The idea is to create designs with strong statements, so that people wearing Refuse to Conform Clothing could express their authenticity without the pressure of fitting into certain standards. All of the clothing is genderless and is for anyone who wants to make a bold statement about individuality.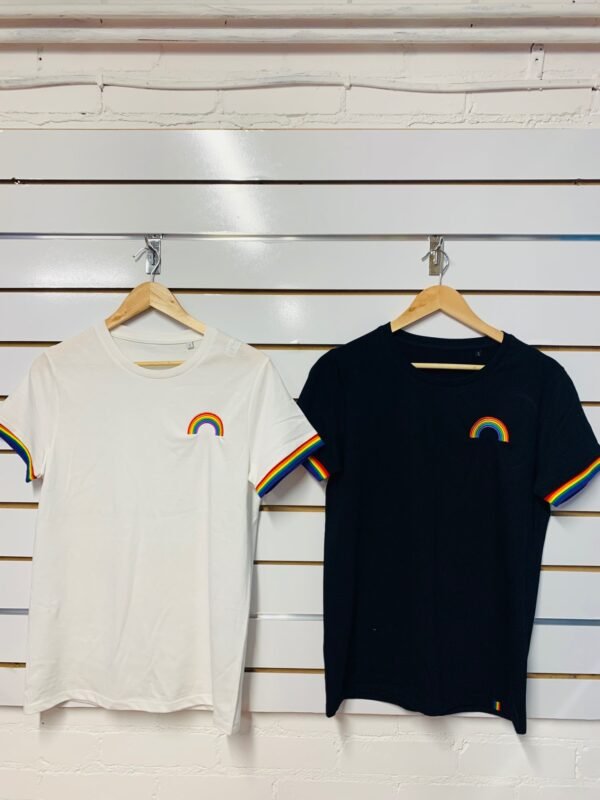 We worked with Charlie, the owner of Refuse To Conform, to design a selection of t-shirts and hoodies for her brand.
The t-shirts have a 1×1 ribbed collar, a taped neck and ribbed cuffs with contrast stripes. Tubular body and a twin needle hem. As well as an embroidered rainbow on the front of the t-shirts, as they will be part of their Pride 2021 collection. 
The hoodies, available in corn yellow and black, are embroidered at the front with the name of the brand. The hoodies are chunky, made from a heavy weight soft feel fabric. We chose a double fabric hood with self colour flat hood cords and a kangaroo pouch pocket with concealed iPod and phone pocket. All hoodies also have a ribbed cuff and hem with twin needle stitching detail.
Visit the Refuse to Conform website by clicking the link below.