Tension Twisted Realities
After being taken over by the general manager we helped with the renovation of signs (currently on the 3rd change over the last 5 years). As you enter the building you'll see the new external boards along with a welcome sign that stands proud from the wall using chrome stand-offs.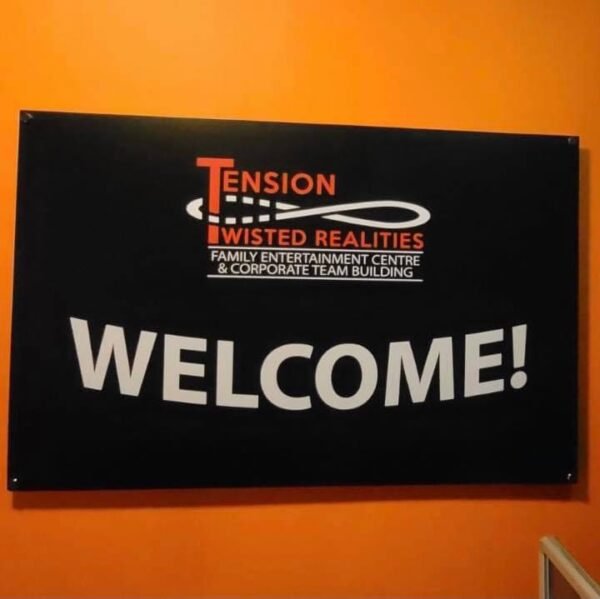 As you move through the building upstairs, we have added contra vision window graphics to the office windows looking out onto the main bar and games area. This means when your working in the office you can see out but the visitors can't see you.
We also added a simple graphic to the toilet door to show you which side the ladies' and gents' toilets are situated. There are a few more signs dotted around, but with the change of games, we are already planning our next visit to swap older boards for new ones.
Visit the Tension Twisted Realitites website by following the link below.