We worked with Cafe Latte on the Birchwood Centre in Lincoln to get them ready for opening. This was a big project for us, as we designed, printed and fitted everything for the cafe!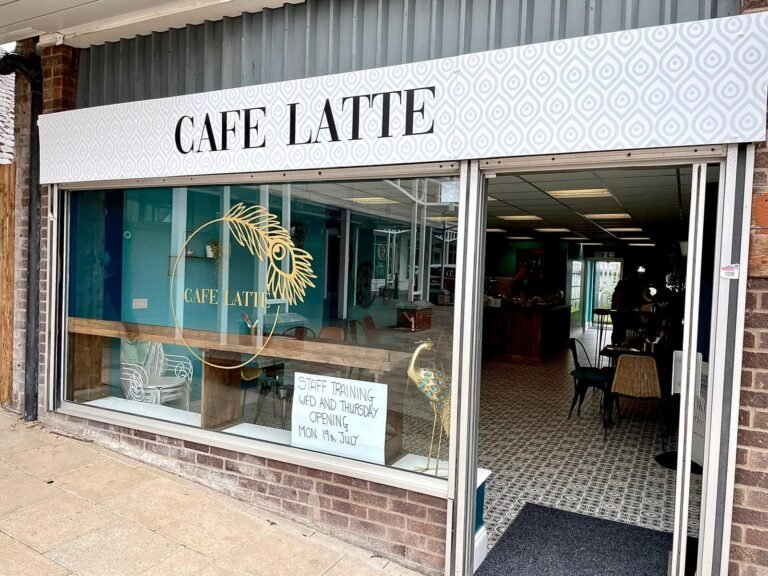 We kept a strong theme and style throughout all of the printed products and signage we did for the cafe. The customer wanted a fresh and modern appearance, so we designed a simple yet effective outdoor sign that stands out on the row of shops.
The outdoor sign is made from foamboard, meaning it's hard wearing and weather proof. The sign also covers the large silver roller shutter, something the owners had requested.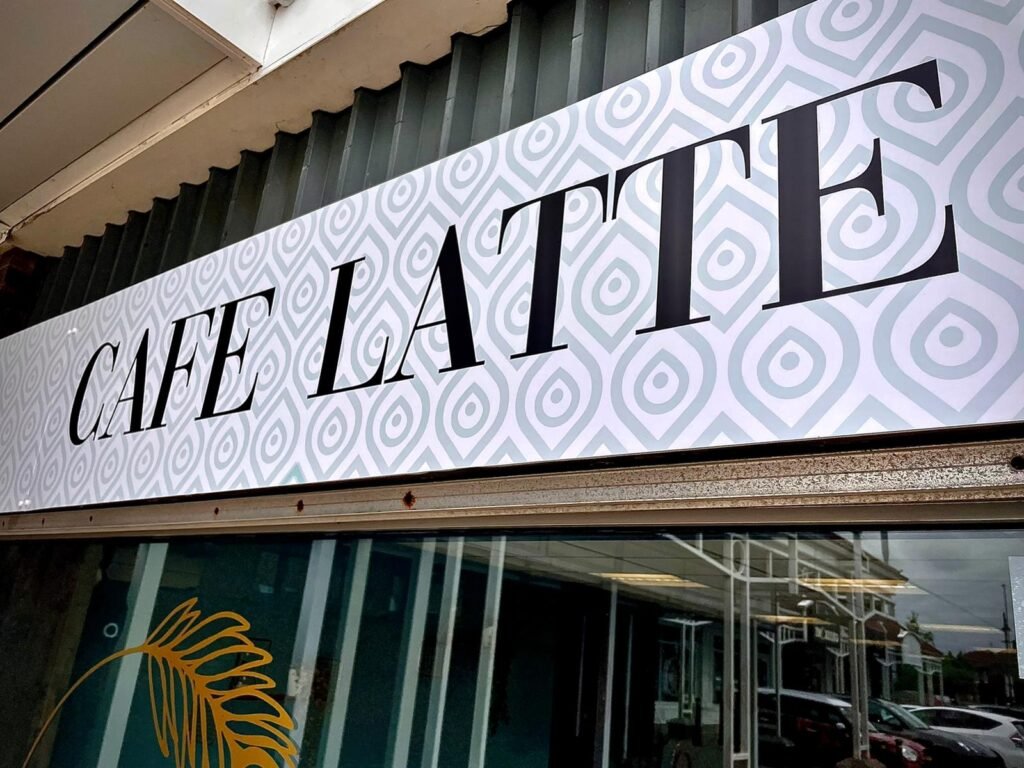 The window sticker for Cafe Latte was again in-keeping with our other signs and the inside of the shop. Peacock feathers and colours are seen throughout the interior of the cafe, as well as on their menu, so we wanted to reflect this. 
The gold colour of the sticker really helps the premises to stand our and glistens in the light. The window sticker is weather proof and hard wearing, we wanted to make sure it would last a long time. 
We were also able to embroider the aprons for the cafe. Our designers chose to go with the same design as the window sticker, so that everything was cohesive. The embroidered branding will mean that the aprons will be long lasting and will wash well too.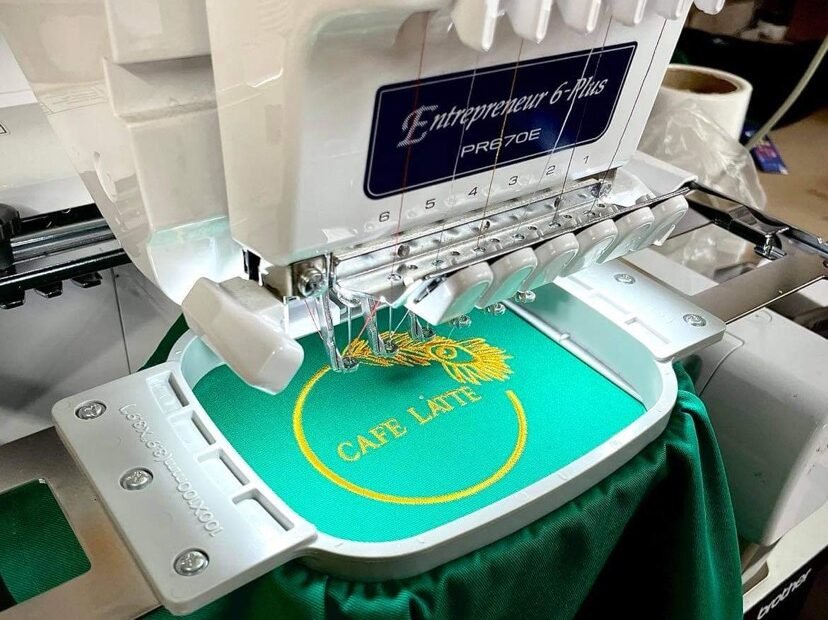 Finally, we printed the selection of printed products we designed for Cafe Latte. This included their menu, a flyer to give out announcing that they were now open and loyalty cards.
We printed the menu on durable card, making sure it would last and could also be wiped down. 
The flyers we printed were glossy and the bold colours helped the cafe's branding to be recognisable. The owners also added a discount code, a great marketing technique. 
Lastly, the loyalty cards we designed and printed are made to be stamped, so that returning customers are rewarded. Octagon even provided the stamp for the cafe to use on the cards!