Massam Plumbing & Heating
An excisting customer, Massam Plumbing, came to us wanting some more workwear. They visited out showroom and picked out the garments they would like, which we then ordered in and embroidered for them.
Above are two of the garments the business ordered, a quarter zip fleece and a sweatshirt. These make great additions to workwear, being light layers you can wear all year round. The Massam Plumbing embroidered logo really stands out on the black clothing and we also embroidered the gas safe logo on the arms. 
Embroidery on workwear rather than printing, meaning that your branding will always be there! Embroidery is less likely to fade and won't peel or flake off. We understand that you need workwear that works as hard as you do. 
A black long-sleeved polo was another garment we ordered and embroidered for the business. This is slightly unusual and will be a real staple garment for their workwear.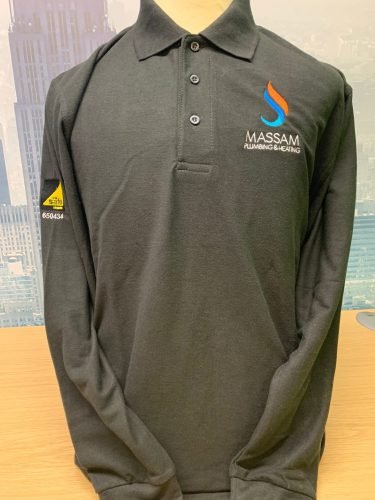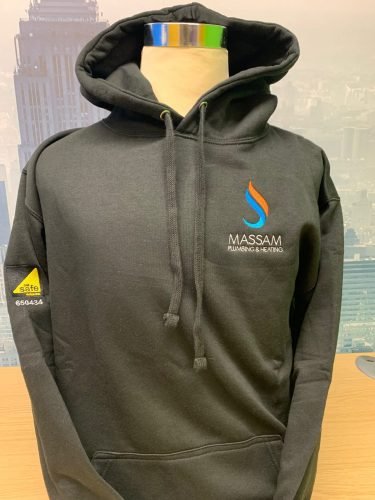 Finally, we embroidered a hoodie for Massam Plumbing, the perfect comfy addition to any bodies workwear. This collection of garments will have the business set the winter months and is sure to last them.
We will also be working on a new website for Massam Plumbing shortly, so keep your eye out for that on our social media channels!
If you're interested in upgrading your workwear or have any queries about our clothing or embroidery services, please do get in touch.
Phone: 01522 449 229.
Email: [email protected]