Brand your clothing so your business stands out from the crowd. From workwear to hospitality, there are plenty of options for you to choose from. Alternatively, pop into our showroom in Lincoln to see our ranges and try the sizes to find out what fits you and your team the best.
"Approximately 5% of all UK clothing purchased is workwear."
Do you work in the construction industry? Do you need hard-wearing uniforms that stand the test of time? Then look no further, we can provide you with trousers, polos, jackets and much more. These can be specialised around your specific industry, from the different levels of grading of Hi-Visibility products to the added Cordura on the knees and elbows.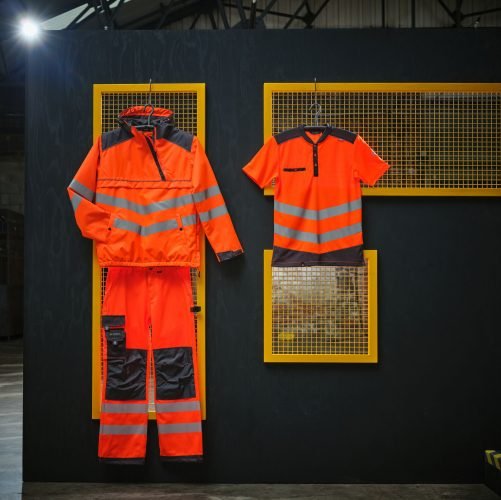 Are you running a cafe and want to dress your staff in some new branded aprons? Why not get in touch, we have plenty of options for you to choose from. This could be a shirt, polo, apron, caps and much more. Let us help your branding stand out. Thanks to our friends at Premium Workwear we can offer you a huge range of styles and colours to match your branding or theme of the business. This is a great range, and it's available to see in our showroom.
Do you manage a sports team? Part of a club? Would you like some sportswear to help create a uniform for your team? Whether it is simple tees and hoodies with your logo on, or a full kit , we can help. Maybe your a personal trainer or own a gym and want to create your own brand of sports clothing!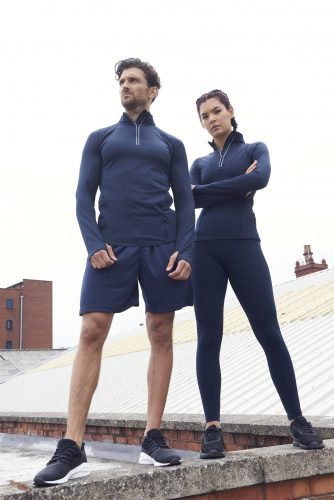 Recycled clothing is a very simple way of reducing your carbon footprint and supporting sustainable business practices. By choosing recycled clothing you are reducing the amount of plastic and fabric that goes to landfills, saving water from the production of new clothing, and reducing the number of bad chemicals getting into the environment. To find out more information and to take a look at our range, click below.