Our sportwear range includes a wide variety of both men's and women's clothing. From vests, t-shirts, shorts, jackets and more. All designed especially with exercise in mind, made from lightweight, long lasting and breathable materials. We can add your branding onto any of our items. Perfect for personal trainers, gyms and sports clubs. We can even do children's sizes, just call us for a quote!
"Workwear enables you to identify who works for your team, which is especially beneficial for large firms."

We have many different styles of sports tops, for both men and women. Such as t-shirts, vests, polo tops and crop tops. All our tops are made from breathable, lightweight material, made especially with exercising in mind.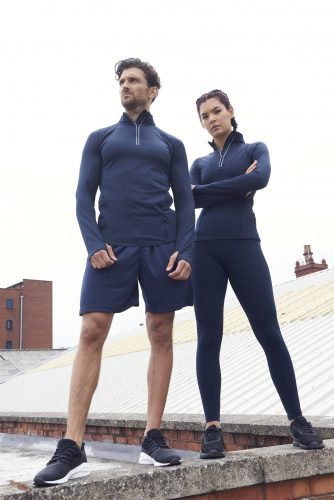 Our sportwear range contains a variety of shorts, track pants, jog pants and leggings. We have women's and men's sizes available and a selection of different colours and patterns to choose from.
Be ready whatever the weather with our sweats and jackets. From hoodies, to zip-ups and fleeces, we've got you covered. All made from lightweight comfortable fabric, designed for exercising. 

The offer of the month for September is no website hosting fees for 12 months! This is a great deal and is worth over £100. Get in touch for more details. Offer valid until Thursday 30 September.